Posted by Chad Richardson on Jul 15th 2022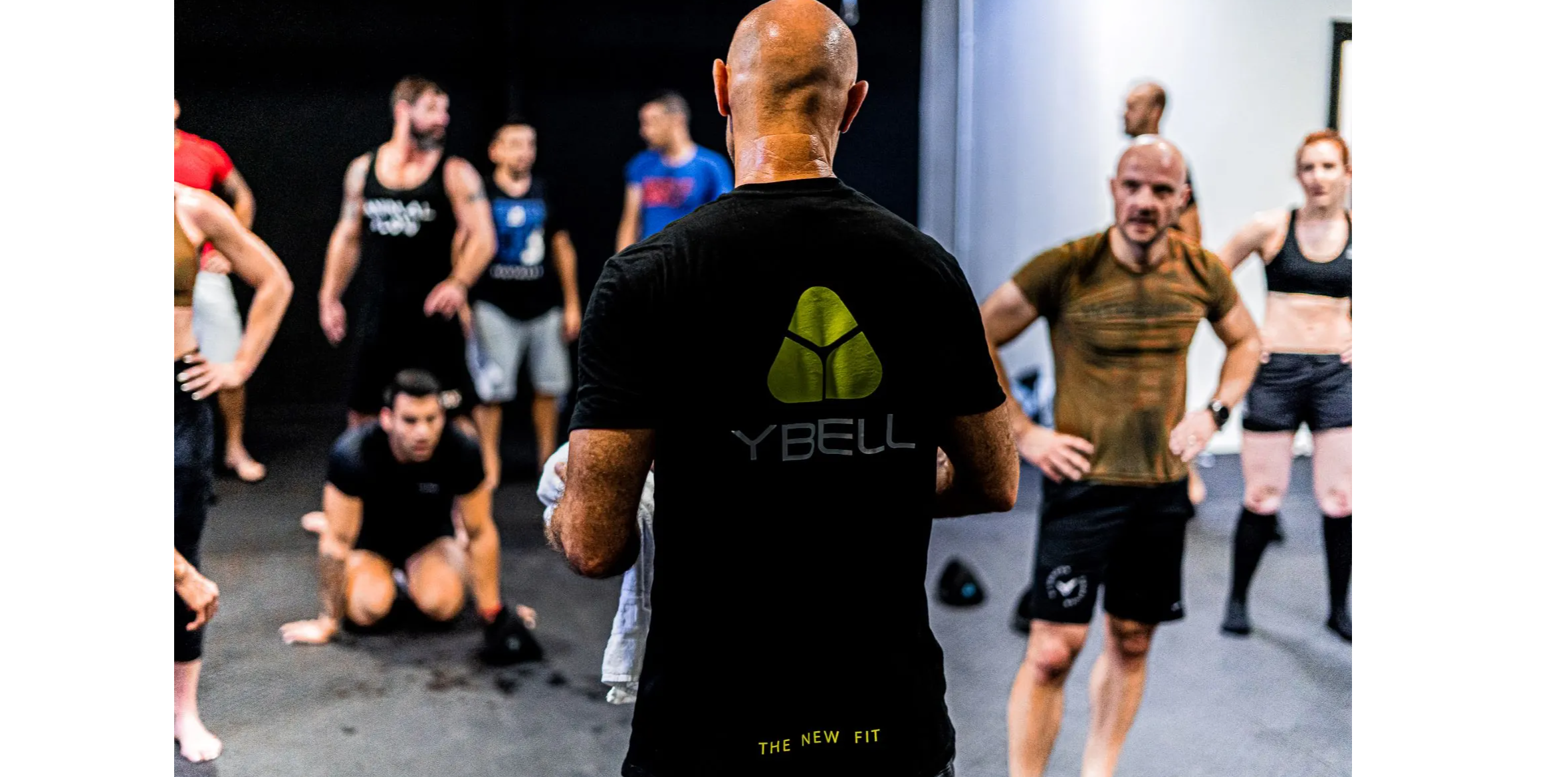 Educating your gym staff can lead to a better member experience and increase membership rates.
Top 5 Benefits of Employee Training for Your Gym Staff

When you don't invest in employee training and development for your gym staff, it shows (and not in a good way). A lack of training may show up in your sales team's inability to close on new leads, or when your personal trainers struggle to connect with clients and create effective workout programs. Not only that, but it can have a negative impact on your gym's bottom line.
On the flip side, when you're invested in education and training for your gym staff, you set your business up for success. In fact, the American Society for Training and Development (ASTD) found that businesses that offer extensive training for employees can expect 218% higher income than those without staff training programs or courses in place.
That's just one of the many statistics that speaks to the benefits of employee training. In this article, we're going to run down 5 of the biggest reasons you should be investing in the training and development of your gym staff.
What Are the Benefits of Employee Training?
1. It Increases Employee Retention
Having a high employee turnover rate isn't a good look for your gym or studio. Not only can it cost you money — research suggests it costs a whopping 33% of an employee's salary to replace them — but constantly having employees leave can be a hit to your reputation.
Word spreads like wildfire. And once you're known as the gym that goes through employees faster than a hot knife cutting through butter, it can be hard to shake.
That's why employee retention is so important. According to go2HR, 40% of employees leave their job within the first year if they don't feel like they've received enough training to be good at their job. So if you have a low retention rate, ask yourself "Am I providing my gym staff with the tools, training, and knowledge to help them succeed?"
Providing training for your gym staff lets them know they're appreciated. It shows you're invested in their growth and development, which makes it less likely for them to look for work elsewhere.
2. It Boosts Employee Performance
Increased performance means a higher profitability for your gym. That's because when your performance improves, things get done — you make more sales, and you can avoid having to deal with stressful situations like negative cash flow.
By investing in the training and development of your gym staff, they'll acquire new skills and knowledge to help them be better and more productive at their jobs, which can lead to a boost in revenue for your gym.
Not all training has to be extensive. It can be something as simple as keeping your gym staff informed. Make sure they're aware of any gym updates, new group training classes, etc. Keeping your gym staff "in the know" will help them be more confident and speak more knowledgeably about what your gym has to offer — whether it's taking prospects on a tour and showing them your amenities, or showing off some of the new budget-friendly gym equipment your facility just got in stock last week.
This can not only help your gym staff in their interactions with current members, but also in how they deal with prospects who are thinking about joining your gym.
3. It Helps You Stay Current
You know that the world of fitness is always changing and evolving. One second the industry might be all about bodybuilding and hypertrophy. Then, the next — your gym members are asking about functional training and how they can plan that into their workout routine. You need to keep pace and make sure you're on your A-game to meet the changing demands of your diverse client base. Not only that, but staying up-to-date will keep you one step ahead of the competition.
One of the benefits of employee training is being able to tailor your gym offerings to what's in demand. The key here is structuring the training for your gym staff around the fitness goals of your current members or prospects.
For example, are your facility's members focused more on cardio or strength training? Do they need help with proper exercise form and staying motivated? Or are they looking to take things up a notch with a group training class like high-intensity resistance training?
If you have new training tools and equipment on your gym floor such as the multi award-winning YBell, then educating and upskilling your training staff is paramount for providing the best possible experience for your staff, their clients, and your members as a whole.
YBell Fitness offers internationally accredited education in the form of an Online Intro Workshop, Live and Virtual Coaching Courses, and Master Instructor Trainings. Each course is accredited through NASM, ACE, REPS and Fitness Australia.
Consider using a survey to find out what your members or prospects might be interested in. Or you can go the informal route and train your gym staff to ask what classes or types of fitness programs people would be interested in.
4. It Improves Employee Engagement
Whether it's a personal trainer, someone on the sales team, or your front desk staff, employee engagement is another one of the benefits of employee training. According to Gallup, employee engagement could mean as much as 21% more in profitability for your gym.
When employees are engaged, they'll feel a higher level of emotional commitment to their work and employers to do a good job. That means going the extra mile for your gym or studio to help it reach its goals.
Investing in employee training can also create a sense of security for your gym staff, which can be a big boost to morale.
5. It Helps With Member Retention

The culture you build and overall mood of your gym can have a big say in retaining current members and also in attracting new ones.
According to an IHRSA report:
90% of gym members value interaction with staff members

Staff members generate 600% more income per gym member than anyone on the sales staff alone

Cancellation of gym memberships was 56% higher for people who worked out alone vs. those who worked out in groups
What does employee training have to do with these stats? It sheds light on the fact that people don't just come to the gym to workout. Think of your health club or studio as a community where people come together and form relationships with one another as they strive to reach their fitness goals.
Having a well-trained gym staff who's engaging and promotes a sense of community can help you cultivate a culture at your gym that aids in membership retention. This can be simple things like your front desk staff saying "hi" and being friendly and inviting to anyone who walks through the door, or training your personal trainers to focus on inclusion by encouraging group training classes.
Wrapping Things up on the Benefits of Employee Training for Your Gym Staff
Employee training can make a big difference in the financial success of your gym or studio. Investing in the education and training of your gym staff can reap you many rewards, such as an increase in employee performance, higher member retention, and ultimately, more revenue for your gym.
Speaking of revenue, it can be hard attracting new members to your gym or studio, right? If that sounds like you, check out our article on how you can increase your gym membership sales (link to article on gym membership sales).
Chad Richardson is a freelance writer from Cincinnati, OH. When he's not behind his computer, you can catch Chad at the gym or rooting on his hometown teams with a group of friends.
You can read more about Chad on his website at www.writingtitan.com.